Send flowers to Sochi
Send flowers to Sochi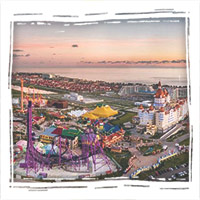 If your native people are in Sochi, and you need to please or surprise them with news, the aid will come online store GrandFlora. On our site you will be able to choose the best of the charming bouquets, baskets with ripe fruit, balloons with helium and a sweet gift. Place an order online without any problems, but if you will have a pressing question - just call our operators are always available and can solve absolutely any situation with regards to delivery in Sochi, as well as help to make your order by phone.
You will be surprised how easy it is to get close, even when you're thousands of kilometers. At the time you want the recipient will be presented with your gift, filling his day with new colors and pleasant emotions, you can express yourself by sending a postcard with warm words and asked to remain anonymous, and the courier would not reveal the name of the recipient of the one who ordered the delivery of flowers in Sochi for him.
Flowers and bouquets from the salon"Grand Flora"
Order free shipping bouquet in any area of ​​the city of Sochi.
We deliver to order fresh flowers, gifts and bouquets with 50% discount.
Carry clock flowers delivery destination Sochi and in another city in Russia at any time of the day or night.
The client can get a bunch already 3 hours after the order through the Internet.
You can pay in cash to the courier, make transfer from the monetary system, and make a payment by credit card or electronic money.
Send flowers to Sochi cheap
Where to buy flowers in Sochi?
delivery service of flowers and gifts«Grand Flora»
Address:

Sochi, per. Gorky, 22.

Working hours:

 from 8 to 21 hours
additional contacts
Order flowers with delivery Sochi
Flower shop"Grand Flora"take a bunch courier to any location in the Krasnodar Territory! Call Now Tel 8 (800) 333 01 95 and our consultant will discuss with you the conditions of delivery and payment.
Delivery to any city in Russia
Start typing the name of the city, and we'll show you
International Flower Delivery
We did not find the required location                     
Call us at
8 (800) 333-01-95
 and we will help you.
Our best stocks